BY ANDREW FISH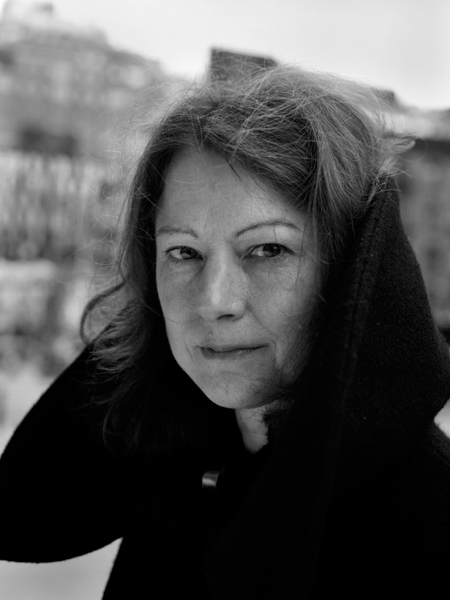 Esther Stermer knew the future was bleak for the Jews of Korolowka in western Ukraine, and entrance into the ghetto would be just a stop on the way to the Belzec concentration camp. The stoic matriarch forbade her family from signing in to the walled city and sent her son Nissel into the woods to find a hiding place. He decided on a tourist cave called Verteba, a few miles north, and in October 1942 several dozen Jews fled their homes to seek safety underground. They survived there for nearly half a year until the Gestapo found them. Most escaped through a secret exit that the reluctant yet now-expert cavers had had the forethought to locate, widen, and lock down months earlier. They hid on the outskirts of the villages but Esther knew they wouldn't last if they didn't find a new "bunker." Tasked again by his mother, Nissel sought help from a local woodsman, who directed him to a small sinkhole he had once seen a fox run into. And so they discovered Priest's Grotto, what is now considered the 14th longest cave in the world, with 77 miles of caverns and passageways.
Director Janet Tobias steeps audiences in this story of darkness, family, survival, and triumph with her new film, No Place on Earth. Together with renowned cinematographer César Charlone (The Constant Gardener, City of God), she has meticulously blended documentary and scripted filmmaking, including dramatic reenactments alongside interviews with Nissel's younger brothers Saul and Sam Stermer, and their nieces Sonia and Sima Dodyk. The film also features Chris Nicola, the cave enthusiast who first brought the story to light in a 2004 National Geographic article, a collaboration with writer Peter Lane Taylor.
Tobias got her start at CBS's "60 Minutes" as associate producer for Diane Sawyer. The Yale graduate has since produced and directed for "Dateline NBC" as well as ABC's "Nightline," "20/20," "World News Tonight," and "Good Morning America." She was executive producer on PBS's Emmy-winning "Life 360," and her parallel career in health and information technology has led her to an adjunct assistant professorship at Mount Sinai's School of Medicine. The filmmaker and media professional took some time to speak with us about No Place on Earth.
Iconic Interview: Had you had any experience with caves before you began work on this film?
Janet Tobias: It was an entirely new arena. I had probably been to the entrance to a couple of caves, like most of us, but I had never been caving before, so this whole underground [experience] was completely new to me.
What was your reaction when you first heard the story?
It was, frankly, the most incredible adventure-survival story I had ever heard. Being lucky and starting at "60 Minutes" after university, I had been privileged to hear a lot of great stories, and I had never heard a story like this, which made me want to tell it to begin with. I had seen a lot of really great documentaries and dramas about the Holocaust and I thought, should there be another [film]? But I've always thought of it first as an adventure-survival story for everyone. I'm not Jewish, and I was just blown away by how they told the story and what they had been able to accomplish.
You went to Ukraine and took the families back to the caves before you did their on-camera interviews. I assume you did pre-interviews, and I'm curious about the evolution of your interactions with the family members as their stories that they told you became more descriptive and personal.
Of course we did pre-interviews, and they had to get a sense that we were going to be careful with their story. They cared desperately [about], as Sam will say, "Nothing more, nothing less." The facts are the facts. We went to Ukraine first for two reasons: They were getting very old. Saul was already 90; Sam in his mid-80s; the women in their 70s — and physically, Saul said to me that he and Sam couldn't make it past when we went, which was in the fall of 2010. But I also thought it would be a good idea to take them back because in doing their interviews, they would have fresh memories of their return. They had told it a lot among each other. As Saul and Sam will jokingly say, they told it to each other on the golf course all the time, and they played really bad golf, because they would get so involved in the story. And then they would make a pact, saying, "For three holes, we're not talking about [it] at all because we've got to have a good game today," and it would deteriorate by the third hole. But taking them back to the Ukraine, for each of them, was a very individual experience. They were all different ages when this happened. Sima was a small child, from about three to five. Sonia was an eight-year-old girl. Sam was in his early-to-mid teens, and Saul was a very, very young adult — about 20 years old. So for them, I think they went back to those ages, and that experience. When they told it around the dinner table it was a unified story, and you could feel the differences in their individual experiences in the interviews after they had gone back.
Continue reading →