BY ANDREW FISH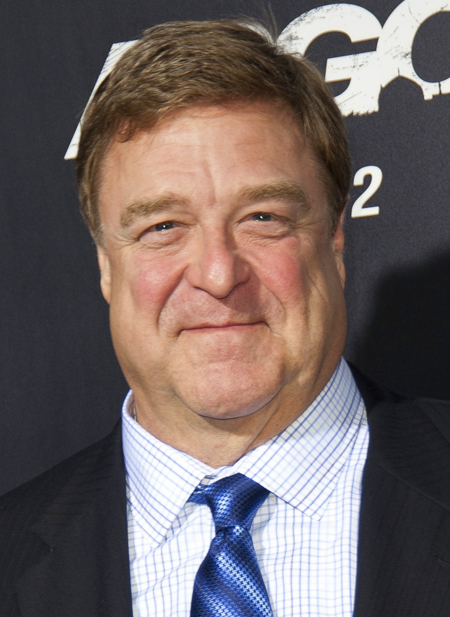 Interview conducted for Venice Magazine
John Goodman is a fixture in contemporary American cinema and television. Beloved for his rough-edged tenderness on "Roseanne" and idolized for his tyrannical loyalty in The Big Lebowski, he has a knack for cultivating hilarity in the darkest places and jubilance in righteous anger. He's a master of the jovial veneer that thinly veils a percolating menace, and simply unrivaled at flying off the handle. The Emmy and Golden Globe-winning actor's body of work is prolific to the point of common knowledge, as one would be hard pressed to find someone unfamiliar with him, and equally challenged to find a moviegoer who isn't a fan.
Goodman's role as Dan Conner on "Roseanne" served as the rock upon which he built his towering reputation and his alliance with the Coen brothers made him larger than life. A rare example of a character actor who rose to the heights of Hollywood luminary, Goodman bounded his way up with such turns as the jail-breaking Gale Snoats in Raising Arizona (1987); an unlikely monarch in King Ralph (1991); Charlie Meadows (aka Karl "Madman" Mundt) in Barton Fink (1991); the savior of 1920s baseball in The Babe (1992); the epic Walter Sobchak in The Big Lebowski (1998); the cyclopean, turncoat Bible salesman in O Brother, Where Art Thou (2000); the deftly exploited Detective Dehling in One Night at McCool's (2001); and even as stone-aged family man, Fred Flintstone, in The Flintstones (1994). Always game for a laugh, Goodman became a "Saturday Night Live" favorite as he dolled himself up as Linda Tripp multiple times during the Clinton scandal. He also lent his talent to "The West Wing" as Acting President Glenallen Walken; the German historical drama, Pope Joan (Die Päpstin, 2009), as Pope Sergius; and "Waiting for Godot" as Pozzo on Broadway.
Goodman's ability to illuminate the bright side of hardship, while playfully reminding us how deep in the gutter we're capable of going, has earned him his place in the pantheon of screen legends. The venerated performer gave us a call from his adopted home of New Orleans on a Monday afternoon. The following interview took place in March 2010.
Your character in "Treme" seems to parallel your own life, in that he's someone who wants to get the truth out about the events in New Orleans after Katrina.
John Goodman: Yes, the impotent rage that resides in me. [laughs] Snap a rubber on that and put it right!
Potential energy becoming kinetic. You're getting it all out there.
Yeah, some of those speeches were fun to say.
How did you first become involved with the project?
I was doing a TV movie in New York last fall with Al Pacino, a famous Italian actor.
I think I've heard of him.
David Simon and Eric [Overmyer] came down one day, and they had an idea; they had shot a pilot for this, and I'd heard of it already. I was all for it because they've done such good work, and I thought, "Maybe somebody will do a good piece about New Orleans." So they had this character and they wanted to go and re-shoot some stuff, and they offered it to me. And I said, "Yeah, whatever." It was one of those deals where I was trying to act like I was holding three aces and not grinning from ear to ear. [laughs] They offered it to me and it worked out.
Continue reading →