BY ANDREW FISH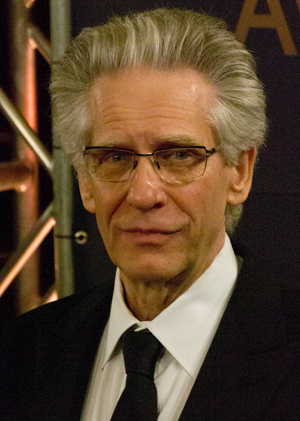 Probing the secrets that thrive beneath the surface, David Cronenberg excels at exposing the hidden and repressed. Though often frightening in the light, the psyche's inner workings are at the root of human behavior, and the director's latest film, A Dangerous Method, delves into the lives of the scientists who first revealed them to the world. A great leap took place at the beginning of the 20th century with the idea that we're only partially aware of what our minds are doing, and that our reactions, emotions, and decisions are the result of an interplay between what we know and what our brains have been brewing behind the scenes. Sigmund Freud's theories of unconscious thought and its investigation through psychoanalysis provided a new way to treat the emotionally unstable as well as a broader understanding of humanity as a whole.
In 1904, a young Swiss psychiatrist named Carl Jung, who had been following Freud's work, decided to try out the Austrian neurologist's "talking cure" on Sabina Spielrein, an 18-year-old Russian patient at the Burghölzli hospital. Diagnosed with hysteria, Spielrein was nearly uncontrollable, yet when Jung sat with her and asked simple questions, she divulged the underlying causes of her ailment. As her emotions began to balance out, she revealed her own interest in psychiatry and Jung took her on as a research assistant. Graduating medical school in Zurich, she became a pioneer in the field and a prominent psychoanalyst, herself. Jung's treatment of Spielrein was the reason he began corresponding with Freud, which brought the two men together as friends and collaborators. For several years Freud groomed Jung as his intellectual heir, until things went sour. Jung had grown close to Spielrein — with strong evidence pointing to a romantic involvement — and their turbulent relationship led to Jung's dishonesty with Freud. This tension, combined with Jung's resentment of Freud's perceived arrogance and Freud's disappointment with Jung's introduction of spirituality into treatment methods, resulted in their acrimonious split in 1912.
The methods of Freud and Jung, the respective fathers of psychoanalysis and analytical psychology, have been practiced, debated, supported, denounced, and expanded upon to this day, while Spielrein's accomplishments have remained in the shadows. She did groundbreaking work in child psychology and was a key player in bringing psychoanalysis to Russia. Her theory of sexuality as both a destructive and transformative impulse was a profound influence on Freud's study of innate self-destructive tendencies, and her relationship with Jung was instrumental in shaping the mystically minded doctor's concept of the soul. Her life ended at the hands of SS soldiers who killed Spielrein and her two daughters in 1942.
Keira Knightley channels Spielrein as the frenetic turmoil of her adolescence gives way to passion, grit, and noble ambition. Michael Fassbender presents Jung as a married man conflicted in his love and lust for Spielrein, and equally burdened by his need to leave Freud's nest. As radical psychoanalyst Otto Gross, Vincent Cassel thumbs his nose at the idea that urges should ever be repressed and counsels Jung to do the same. Viggo Mortensen's Freud is cautious in his alliances and places the integrity of his field and his colleagues above all else.
Based on the book A Most Dangerous Method (1994) by John Kerr, the film was written by Christopher Hampton who adapted it from his play, "The Talking Cure." A Dangerous Method is right along the continuum of Cronenberg's work in the dark reaches of the mind. The parasites that pared down the psyche to basest instincts in Shivers (1975), the psychiatric treatment that brought emotional trauma to the surface as body deformity in The Brood (1979), the anger and greed that could reach out and kill in Scanners (1981), the melding of perversity with technology in Videodrome (1983), and the devolution of a man in The Fly (1986), each represented the forbidden rising up and taking shape. And when examined, Dead Ringers (1988), Naked Lunch (1991), M. Butterfly (1993), Crash (1996), eXistenZ (1999), Spider (2002), A History of Violence (2005), and Eastern Promises (2007), all dipped into the mess of secrets, delusions, and impulses that define the human condition. We meet with the Canadian filmmaker to discuss Freud, Jung, Spielrein, and the historic first steps in the study of the unconscious.
In your film, Jung's story is all about ego, id, superego, and reality, with Jung's conflicted ego, Otto Gross as the unrepressed id, Freud as the superego father figure, and the reality of Sabina.
That's right. Very Freudian. In fact, someone said, "You've used Freudian methods to analyze Jung." [laughs] And I think there's some truth in that.
Is that where you began when putting the story together?
First of all, it's Christopher Hampton's play. We have to give him credit for distilling a very complex era, the birth of psychoanalysis, down to about five characters, because there was a cast of hundreds of characters, really. But I noticed from doing panels with Christopher, and talking to him, that I don't think he would have used a scheme like that. That's great to analyze after the fact and it's not that it's inaccurate, but creatively it would hamper you, I think, rather than release you. It's not something that you use creatively.
So that dynamic is something that emerged by simply telling the story?
Yes, because you're trying to be faithful to these people, the reality of them, because they are so well known — at least two of them, and then two are obscure, Otto and Sabina — but we have endless documentation. They were obsessive about letter writing and they were obsessively detailed in their descriptions of their thoughts and their feelings and what they ate and what their dreams were. So we have tons of stuff, and for me the process was one of resurrection; I wanted them to be brought back to life. I wanted to see them and hear them, as close to what they would have been as artistically possible. So that means that you're not coming with an agenda — pro-Freud or pro-Jung or anti-Jung or whatever — and you're not really imposing a schematic structure on them. You're imposing a dramatic structure, yes, but the drama was there in their lives anyway, so you're kind of taking away all the peripheral stuff and some of the complexity to reveal this dramatic structure. But it was there, in reality. All of those things, really, were pretty much as they happened, as outlined in the letters. Otto Gross really did say those things to Jung, and Jung really did say [Otto is] very seductive and makes you think that he's right and you're wrong. All of those things happened, so you have to say it's kind of an amazing coincidence that it has a perfect Freudian structure, because it is historically accurate. It's not like we forced it into some scheme, but what you say is not inaccurate, either.
Continue reading →